OMATA Typ. C
OMATA One is a modern cycling computer built around the One, our patented digital-to-analog movement. The OMATA One translates GPS and other sensor data into precision rotary mechanical movement.
We believe the analog presentation of your effort is much more in harmony with riding a bike. You push down on your pedals, feel the physical effort of your legs, heart and lungs — and your wheels turn as the OMATA One's Speed hand rises.
We've been developing plans for the OMATA Typ. C, the same OMATA One inside, with all the sophisticated sensors and GPS tracking that lets you record your ride data. But with new evolved colorways, including the possibility for custom face designs. With the OMATA One platform, you can capture and record data from your ANT+ sensors — Power Meters, Heart Rate Monitors and Cadence Sensors. But soon you will be able do it with panache.
A Choice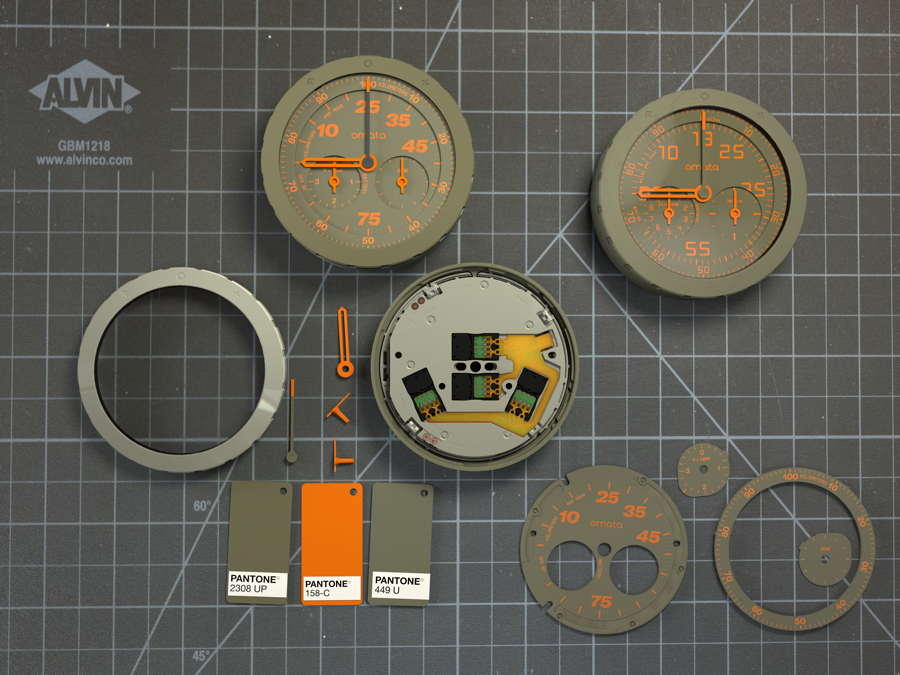 There are a few other computers out there in the world. They are computers. What I am offering is a choice that represents more than just a technical nuiance. OMATA is about changing your mindset. Less digital distraction and more connection to the reasons many of use ride — to get away from the data, screens, digital way of life. To have complete our favorite machines with a bit of panache.